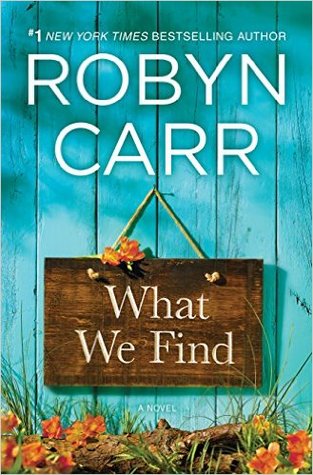 Join Robyn Carr, #1 New York Times bestselling author of theVirgin River and Thunder Point series, as she explores the healing powers of rural Colorado in a brand-new story of fresh starts, budding relationships and one woman's journey to finding the happiness she's long been missing
Between the urban bustle of Denver and the high-stress environment of a career in neurosurgery, Maggie Sullivan has hit a wall. When an emergency, high-risk procedure results in the death of a teenager, Maggie finds herself in the middle of a malpractice lawsuit—and experiencing levels of anxiety she's never faced before. It's in this desperate moment that Maggie's boyfriend decides he can't handle her emotional baggage, and she's left alone, exhausted and unsure of what her future holds. One thing is certain, though: she needs to slow down before she burns out completely, and the best place she can think to do that is Sullivan's Crossing.
Named for Maggie's great-grandfather, the land and charming general store at the crossroads of the Colorado and the Continental Divide trails have been passed down through the generations and now belong to Maggie's estranged father, Sully. Though raised by her mother and stepfather after her parents divorced, Maggie has always adored Sully—despite his hands-off approach to fatherhood. When she shows up unannounced in Sullivan's Crossing, he welcomes her with opens arms, and she relishes the opportunity to rebuild their relationship.
But when Sully has a sudden heart attack, Maggie's world is rocked once again. Consumed with his care, she's relieved to find that Cal Jones, a quiet and serious-looking camper, has been taking over many of Sully's responsibilities as he recuperates. Still, Maggie is suspicious of this mysterious man's eagerness to help—until she finds out the true reason for his deliberate isolation.
Though Cal and Maggie each struggle with loss and loneliness, the time they spend together gives Maggie hope for something brighter just on the horizon…if only they can learn to find peace and healing—and perhaps love—with each other.
Hotness Rating 3 out of 5
What We Find is a good start to the Sullivan's Crossing by Robyn Carr. Although, it was a bit slower paced the story and the characters held my attention and definitely have me wanting to read more about the highly entertaining and sometimes quirky inhabitants of this Colorado community. It held a simple and sweet appeal that was a nice distraction from the many drama-filled romances circulating these days.
Maggie Sullivan was a character that I enjoyed a lot! As a surgeon that had tons of problems going on in her professional and personal life she escapes back to her own little piece of heaven, Sullivans' Crossing. Sullivan's Crossing holds her childhood memories, her father and the land that she loves. I loved how Maggie dealt with her taciturn father who wouldn't know how to coddle his daughter if he tried. Her personality fit in with these townspeople perfectly. Even when she met Cal and fell for him hard she was affectionate and open, but never mushy.
I enjoyed Cal Jones immensely. The poor guy was trying to come to terms with a tragic past and a very unusual upbringing. He was just a great guy. Willing to pitch in and help without being asked he just did what needed to be done to help Sully (the owner and Maggie's dad) out when he suffered a heart attack. He expected nothing in return and even put up with some rude comments and observations with good humor.
Cal was exactly what Maggie needed. His laid back approach to life and easy calm helped to balance Maggie. He brought out a playful side to her that we definitely didn't see in the beginning. I loved how he kept her guessing his full name throughout most of the book. I chuckled every time she spit out an even more outlandish suggestion than the one before. Their romance definitely wasn't a flash with sparks and sizzle. It was more of an easy, you've-always-been-the-one coupling. That's not to say it didn't come across as real because it did. It felt to me like they belonged together and there was no doubt it would be and it would always be them.
I'm very interested to see where this series goes and read more about Sullivan's Crossing.
A 3.5 Star Review for me